The Wily Network
Program Description
The Wily Network serves Boston-area students who are working towards their degrees without emotional or financial support from family. Wily provides a critical safety net for Scholars as they navigate college independently.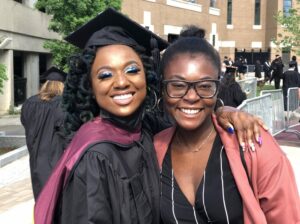 Wily Scholars bring unique experiences, challenges, strengths and goals to the college journey. Some have experienced homelessness or foster care, some have been denied family support due to their sexual orientation or gender identity, some have lost their parents, and some have family members dealing with addiction, mental illness or incarceration. All are talented and motivated, and all are braving college on their own.
The program offers weekly clinical coaching, financial assistance, community-building support, and networking opportunities to help Scholars move from surviving to thriving.
The Foundation supports the Wily Network with general operating funds, as well as funds dedicated to supporting vision-impaired students, and the annual Ilene Beal Speaker Series.